Return to Jobs Home
U-Haul® Jobs card sort
Card sorting is a method that gives real-world users the opportunity to convey how they think and categorize certain information.
You will be asked to organize cards into groups that make sense to you. After the organization is complete, please name each group to describe the contents.
It is best to complete this survey on your desktop computer or laptop.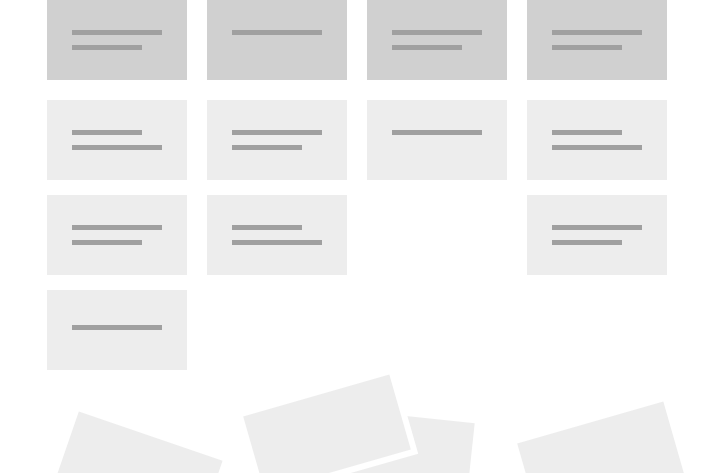 what you'll be doing
Drag cards from the left column to the right side of the page to create a new group.
If a card belongs to more than one group, double click on that card to duplicate it.
After all cards are sorted into groups, name each group by clicking on the group name box.
Once you have named all groups, use the I'm Done button at the top of the page to submit the card sort.